Hey all. so here is an update on me babies. as you know nougies isn't doing to well with her back legs & lumps so i wanted to show you my babies new adjusted home.more adjustments have taken place since these pics though which i will tell you about in the pics.. & their new bedding i made.A huge thank you to tails for my babies mickey/minnie fabric from their xmas in july pressie from last year.they love it.so thank you so much tails.
with some of the pics you will see nougies tumors
.so i hope no one minds seeing them.
so without further a due here is the pics.
Their new Bedding.
Their cage with new layout.
so i bought nougies a new basket so she could get in & out more easily but sadly since this pic.i move the new basket to under the level & placed the hammock from the second layer to the bottom layer where the basket was.nougies kept trying to climb up to get to the hammocks.she now sleeps in the hammock with winston at the bottom & she just eats in the blue basket.
rascal sleeps upstairs in her hammock in piece & quite all by herself.that is were she wants to be.
Rascal in her hammock,admiring herself in the mirror.
she is such a funny rattie.loves the mirror.such a girl rat.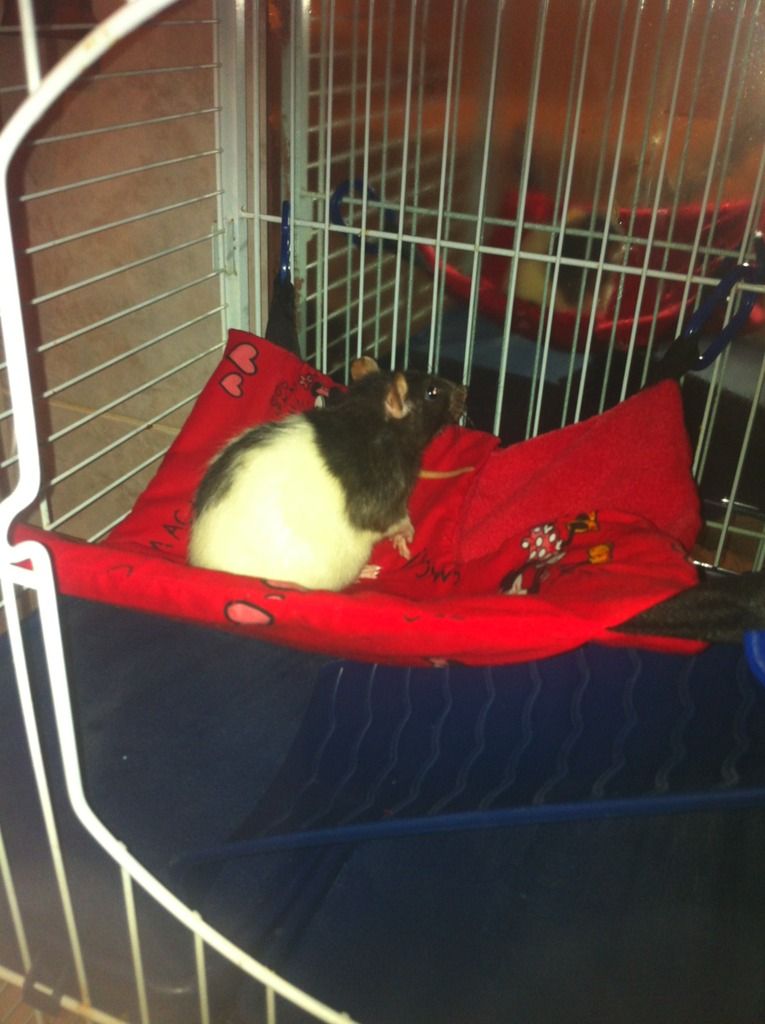 winston exploring the new basket & new bedding.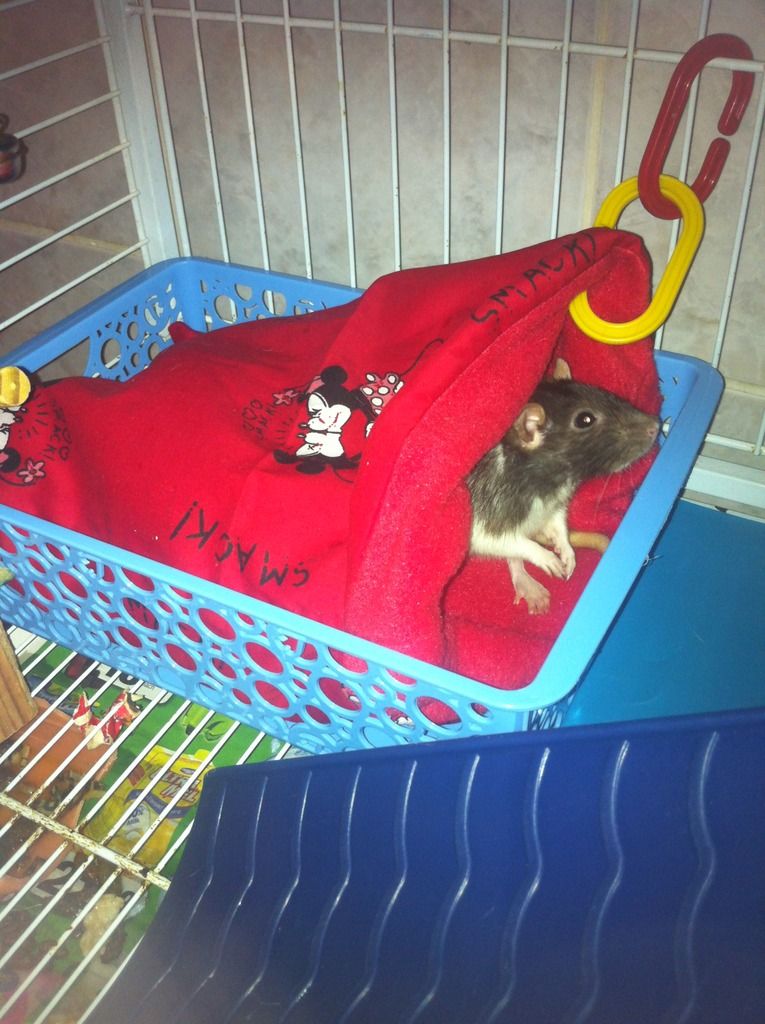 Nougies & winston in their.
winston & nougies in the basket after i moved it to under the level.
Rascal at the bottom of the cage wanting to go walk about the bathroom.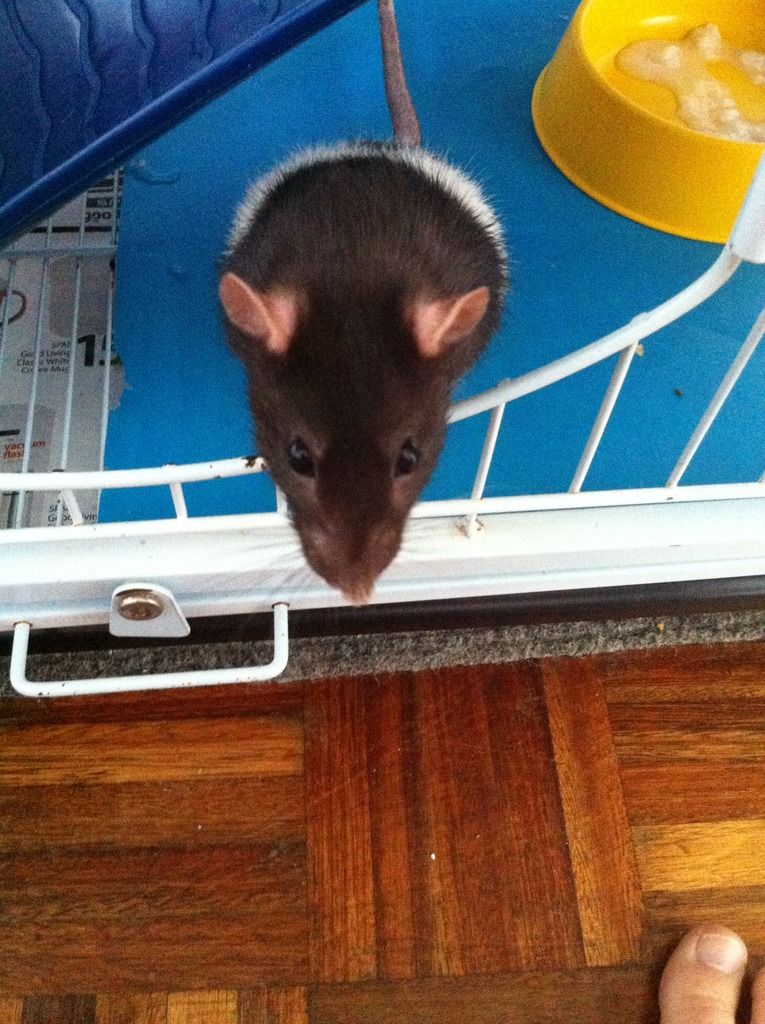 this was the old basket with a cuddle cup in it.nougies kept having to jump/hop & drag her back legs to get in their so that's why i bought the new one. although i feel bad as her & winston loved this basket.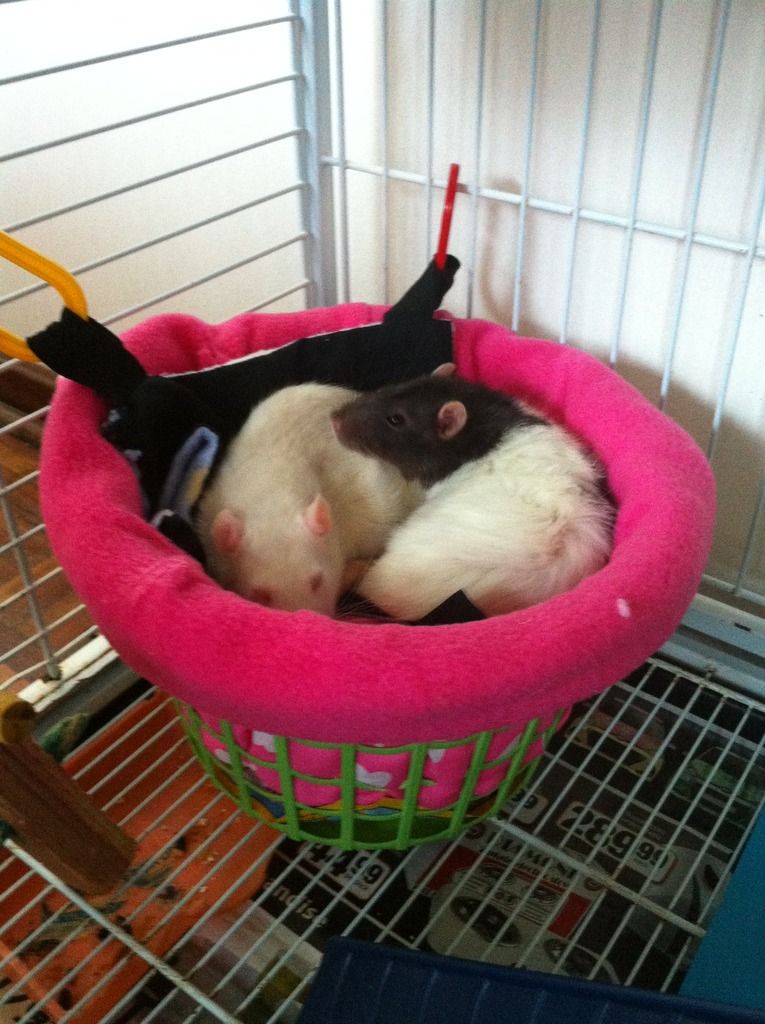 with nougies being so old & so on.i have been spending as much quality mom & nougies time as i can with her.her she is asleep on me in me bed.
sleeping on me shoulder.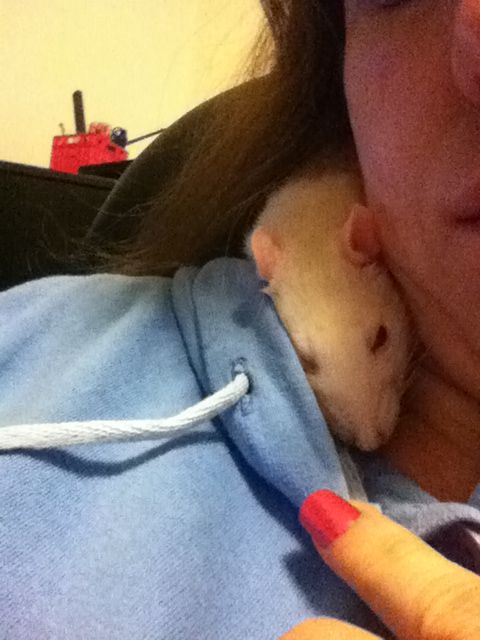 all wrapped up in my blankie the other cold night.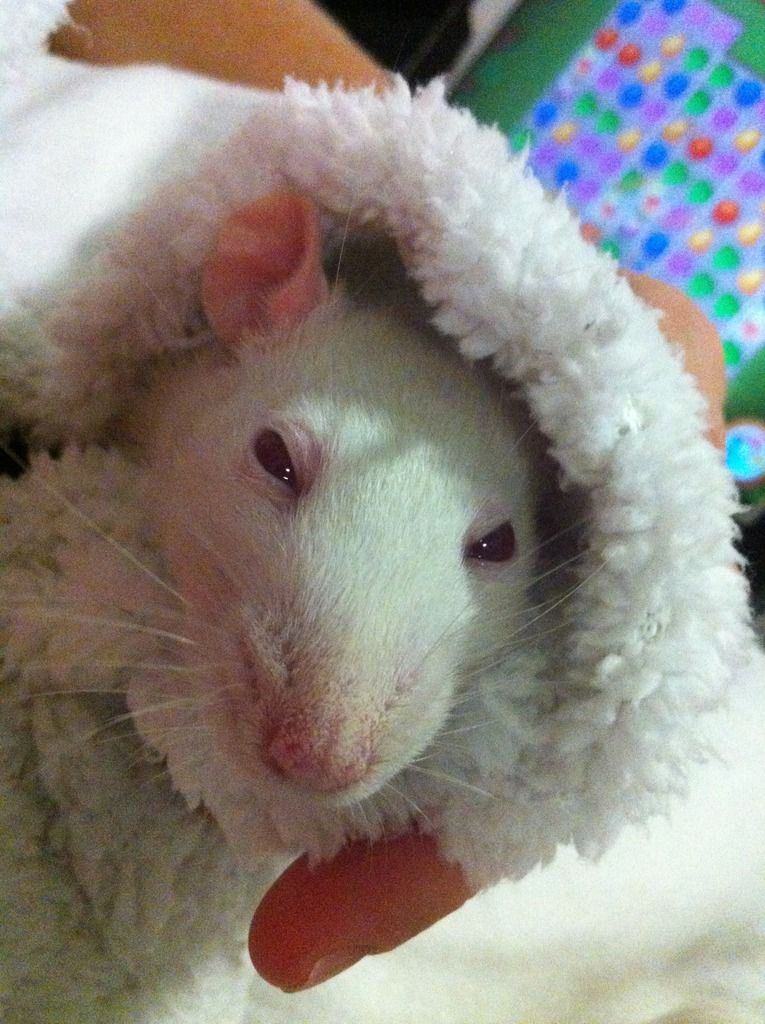 & the night before.still digging in their sand box although she is deteriorating ,she still wants to walk around the bathroom exploring.so dr tina suggested pain meds for now & let nougies be herself having 10mins slow exercise or for as much as nougies can take a day until dr tina gets back from her 2 weeks leave.
anywho thank you all for seeing my babies.